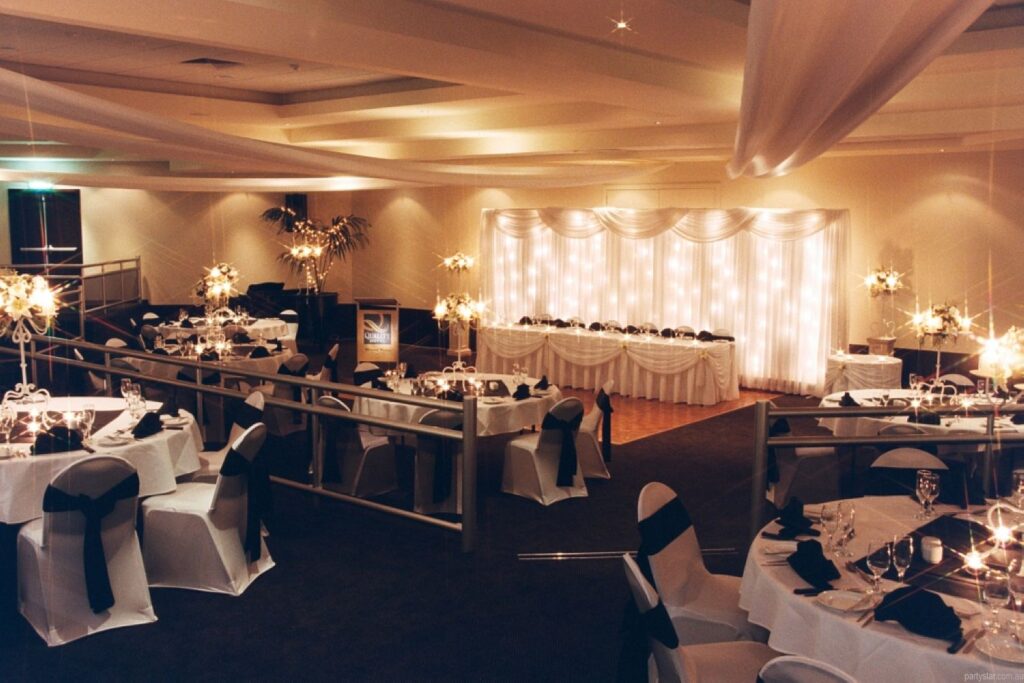 Rebranded from Quality Hotel and ready to host your celebration!
Located on the second floor of the hotel, the Markeri Room suits a soiree with style, boasting a private outdoor balcony with soft natural lighting, private bar, timber dance floor and in house sound system.
But the largest event space on offer at the Mermaid Waters Hotel is the ground floor Oriana Room and it will not fail to impress. It boasts three built in projectors, a parquet dance floor and a large private bar opposite. Dancing on one side, drinking on the other, and lots of mingling in between.