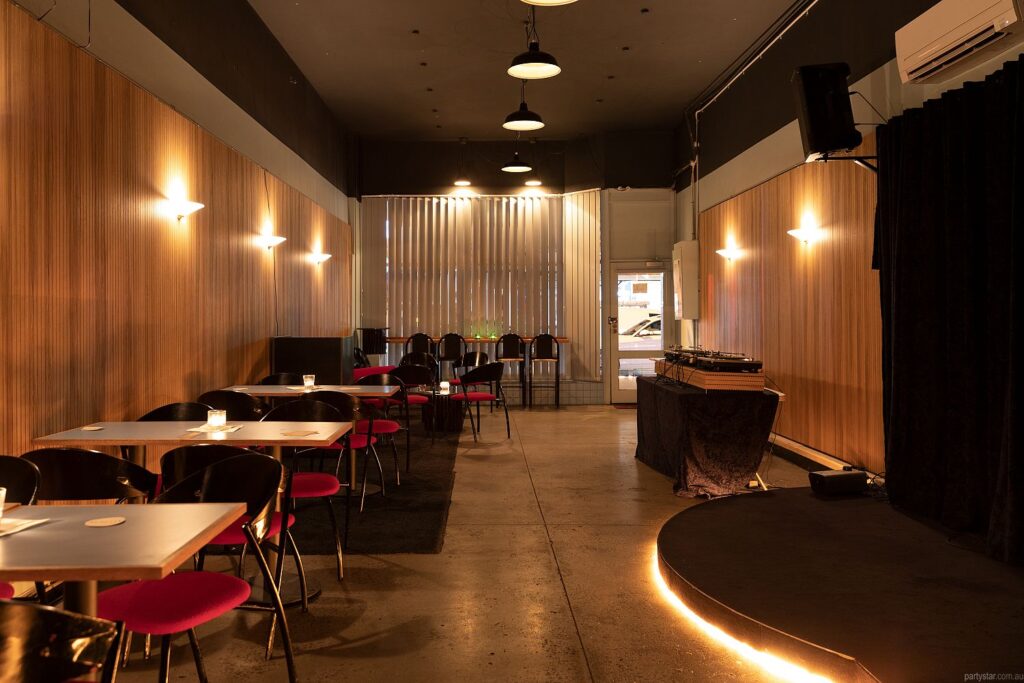 Avalon is a hidden gem on Brunswick Street. It has minimal street presence, however it opens up into a gorgeous venue with a courtyard. The team loves hosting parties and events, so feel free to get in touch!
Dimmable lights and arrangeable furniture mean the space is beautiful yet still able to be transformed into your own vision for your event.
The courtyard has a retractable roof and heater so functional in all weather. The DJ equipment and sound system is high-end and cocktails on tap are made in-house. Absolutely perfect!